Michael T. Kuczinski, CLU,ChFC,RICP®,CFP®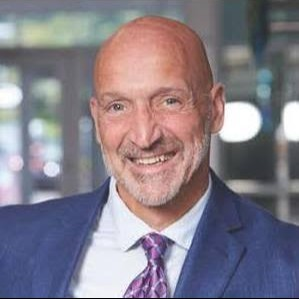 Welcome To Our Website. The Home of Independent Financial Advisors, Dedicated To Helping Increase Assets, Manage Risks, Increasing Income and Minimize Taxes for clients in their Pre and Post Retirement years. A Group with an experienced Practice and Training in IRA's And Other Qualified Plan Distributions. A company who proudly stands accused and guilty of spoiling customers with individualized attention. We welcome you to Journey through our site, click onto the various informational links or just ask a question. Soon, you too will discover what many others have already come to know. Each and every person's situation is important, unique and deserving of your Advisor's undivided attention. Isn't it about time, you selected a financial Advisor who gives you that kind of attention...
For a Complimentary Financial Newsletter on current economic times, contact Total Wealth Enhancement Group, LLC. Fill out the form and we will be in touch.
For a No Obligation Financial Review contact Mike at Total Wealth Enhancement Group, LLC. and you will be promptly contacted.
To be added to our Complimentary Seminar enrollment contact list click Total Wealth Enhancement Group, LLC. and fill out your contact information including your email. We will contact you when we host our next seminar.
We hope your visit will help you understand the opportunities and potential rewards that are available when you take a proactive approach to your personal financial situation.
Total Wealth Enhancement Group,LLC.